Museum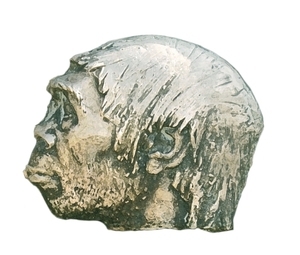 Hungarian National Museum's Vértesszőlős Archeological Demonstration Site
Hungarian National Museum's open air exhibition site demonstrates the special archeological, humanistic and paleontological remains and their formation environment. The two explored and demonstrated sites with the millions of stone tools found, fire places, fed by greasy bones with the bones of hunted animals, and human milk teeth, with as well as a cervical bone, provides a unique picture about the life of the so called Heidelberg-type man. Leaf and crop prints, known from the mine, and the preserved footprints of the animals, gathering around the former muddy drinking and wallowing place, provide a picture about the natural environment.
Address: 2837 Vértesszőlős, Parcel Number: 061/1 (László Vértes park 1.) Opening hours:
Form 1st April to 31st August: weekdays: 10.00 - 15.00, Saturday - Sunday: 10.00 - 18.00
Form 1st September to 30th September: weekdays: 10.00 - 15.00, Saturday - Sunday: 10.00 - 17.00
Form 1st October to 31th: weekdays: 10.00 - 15.00, Saturday - Sunday: 10.00 - 16.00
HOLYDAY: MONDAY
Ticket prices:
Full price adult: HUF 600
Discounted adult(62-70 years of age): HUF 300
Youth (6-26 years of age)*: HUF 300
Student group I. (up to 15 persons): HUF 3.200
Student group II. (16-25 persons): HUF 4.200
Family ticket (2 adults + their children): HUF 1.350
The museum is free for public holidays: August 20. (from 10:00-to 18:00),
October 23. (from 10:00-to 16:00).
* Hungarian and EEA citizens
The exhibition site is a dog friendly area!

We look forward to welcoming our visitors, coming together with their dogs. Leash and a bag are required accessories. We provide fresh water.
«

Back to the previous page!